Table of Contents
Introduction
What is EOT Electric Overhead Traveling Cranes?
Features of EOT Cranes
Applications of EOT Cranes
Types of EOT cranes
Conclusion
Introduction
Cranes are indispensable for industries and working landscapes. They are most commonly used in the automotive, construction, and shipbuilding industries. They are used to lift and handle heavy objects and materials that are not possible manually. They make the work easier and enhance productivity. There are different types of cranes used for various purposes. The industries use them as per their requirements. Each type of crane is crafted with unique features to meet the requirements of the users. Here, we will discuss one of the most common and popular types of cranes, the EOT crane also known as Electric Overhead Traveling Cranes.
What is EOT crane?
EOT crane stands for electric overhead traveling crane. This is the most commonly used crane for lifting and shifting heavy loads. These cranes are electrically powered and operated by a control pendant, radio/IR remote pendant, or an operator cabin attached to the crane itself. These cranes have the capacity to lift both heavy and light weights. It is also known as bridge cranes as it consists of a parallel runway connected with a traveling bridge. The hoist is mounted on the traveling bridge. It has three functional movements- Crane Hook Up and Down Lifting Trolley Lateral Movement, and Crane Long Traveling Longitudinal Motion.
Also Read:
Features of EOT cranes
EOT (Electric Overhead Traveling) cranes are different from other types of overhead cranes because of their unique features-
it has a heavy-duty cast steel rope guide.
It has a sturdy construction.
It is easy to operate with low maintenance.
It also consists of an upper and lower hook travel limit switch.
The motors of EOT cranes are TEFC motors with F-class insulation. TEFC here stands for totally enclosed, fan closed.
It is also corrosion-resistant.
Applications of EOT cranes
Electric Overhead Traveling cranes have wide applications and are used in many industries. Some of them are
Power Plant
Transport Industry
Construction Industry
Petrochemical Industry
Chemical Industries
Steel Plant
Ceramic industries
Dairy Industries
Foundries
Textile Industry
Cement Industry
Types of EOT cranes
There are mainly two types of EOT cranes- single-girder EOT and double-girder EOT.
1. Single girder EOT crane
The single-girder EOT crane has a single girder with a trolley and hoist that runs along the axis. It has one main girder between the parallel runway and does not require the rail component for moving on the runway. It consists of mounted motors and vertical gearboxes. It can be easily operated through a push-button pendant station or radio remote control. These Electric Overhead Traveling cranes use a snap action limit switch that supports the hoist's movement in an upward and downward direction. It is made up of a four-wheel arrangement in a long travel end carriage. Such cranes are mostly used in handling typical to medium objects and materials. The single-girder EOT cranes are lighter than the double-girder EOT cranes and are mainly used for short work periods.
Features of single girder EOT cranes
The single-girder EOT cranes have the following features-
It is capable of lifting 20 tons of loads.
It is more suitable for lifting light objects.
It has a compact construction, which minimizes the building load.
It consists of only one main bridge.
It reduces the total crane cost comparatively on components, building, and runway structure.
Conditions under which the single girder EOT cranes are used
The single-girder EOT cranes can be used if the following conditions are met.
The lifting capacity should be between 15-50 feet.
It should have a long moving speed of 200fpm.
It should have a hoisting speed of 10-60 fpm.
It should have a crossing speed of 100 fpm.
2. Double girder EOT crane
The double girder crane has two girders with two trolleys and hoists that run along the axis of the beam. These cranes have a platform on both sides. It has a crab mechanism that runs along both the girders. These are used generally for maintenance purposes. It consists of foot-mounted motors and horizontal gearboxes. It can be operated by the push-button pendant, radio remote control, and operating cabin mode, unlike the single girder, which cannot be operated by the cabin. In this type of EOT crane, there are two types of limit switches. One is the rotary limit switch used to calculate the hook traveling and controls the upward and downward movements. It also has an additional switch known as the gravity limit switch, which is used for securing the limit switch working. The double girder EOT crane has an eight-wheel arrangement that is easy to maintain.
Features of double girder EOT cranes
The salient features of double girder EOT cranes are-
It is designed for lifting heavy-load materials and objects.
It has a lifting capacity of up to 250 tons.
It is cost-effective as compared to a single girder EOT crane.
It is more robust and sturdy because it has two girders.
It comes with alloy steel, and hardened, precision-cut gears.
It can be utilized at any capacity, even if a high hook lift is required.
Conditions under which the single girder EOT cranes are used
The single-girder EOT cranes can be used if the following conditions are met.
The lifting capacity should be between 15-50 feet.
It should have a long moving speed of 350fpm.
It should have a hoisting speed of 60 fpm.
It should have a crossing speed of 150 fpm.
Conclusion
EOT cranes are reliable, safe, and more productive in comparison to other types of overhead cranes. They have wide applications and are most commonly used by industries. Electric Overhead Traveling cranes are essential tools and equipment used in industrial production and transportation and production processes.
Material handling equipment like cranes experience tremendous wear and tear during its life cycle. It, therefore, becomes essential to get your cranes assessed regularly.
Creating health checkup reports, along with recommendations from technical experts, will empower you with the correct information about the condition of your crane. Experts help you reach an informed decision and select the most appropriate plan of action to enhance your cranes' safety and longevity. These checkups must cover every crane component for its integrity and compliance with the industry and safety standards.
EOT crane maintenance UAE- How can TechnomaxME help?
When it comes to EOT crane maintenance in UAE, TechnomaxME is well-equipped to carry out all electrical, mechanical, or structural repairs required on any crane. Our workshop can handle any job that requires ample space and consumes time, such as structural repairs or fabrication, carried out by a team of crane specialists. A crane manufacturer's technical backing gives us insight into the best practices to bring back your cranes to OEM (or better) specifications.
EOT crane maintenance UAE: Why is it essential?
Cranes are types of machines that are generally equipped with a strong hoist rope, wire ropes or chains, and sheaves, which can be used both to lift and lower the materials and to move them horizontally. They are built with resilience to guarantee extended quality performance. Even so, if neglected, they are bound to break down. Cranes need to be carefully monitored and maintained by experts to remain safe for use. Generally, there are three rudiments when it comes to EOT crane maintenance in UAE.
EOT crane maintenance UAE: Essential steps involved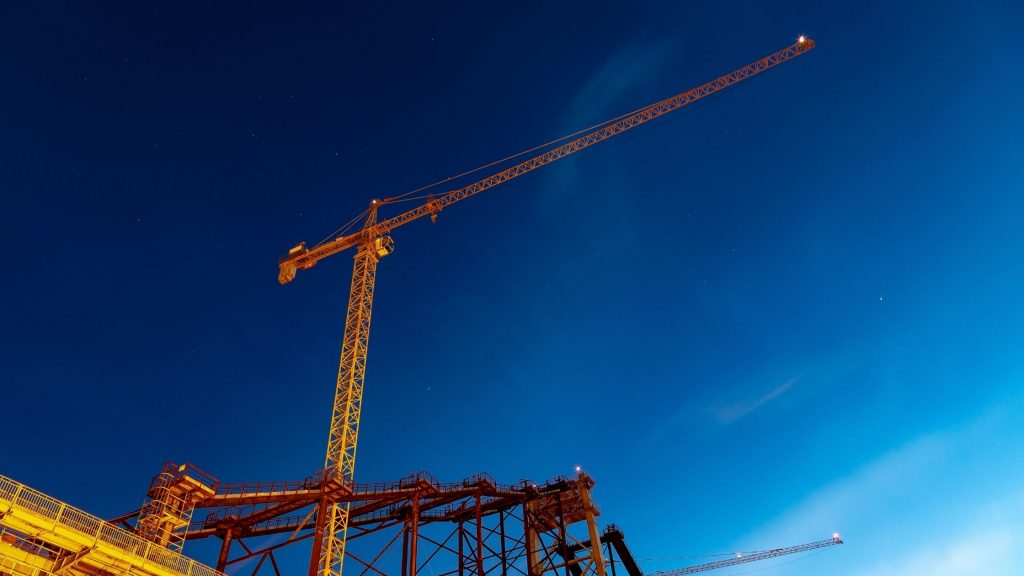 1. General routine EOT Crane maintenance
General routine maintenance is carried out to monitor the crane components' changes because there is always an element of risk when lifting and moving a load; by conducting comprehensive routine maintenance, you can pinpoint potential problems and find solutions. The strain of typical crane activities can compromise the equipment's performance even though no damages are sustained. To properly maintain the crane, one must continuously restore each component to its original state to avoid deterioration. The task involves lubrication of moving parts, changing oils/filters, and adjustment/alignment of components. The general routine for EOT crane maintenance is done to keep the equipment running safely/correctly.
2. Mandatory compliance inspections in EOT crane maintenance
These are designed to satisfy the safety and regulatory measures. Cranes are heavy-duty equipment that can pose a significant hazard, especially in construction sites; hence, constant servicing and maintenance are crucial. If such equipment fails to function correctly, so many people can be hurt, and numerous assets can sustain damages.
Inspections are a significant aspect of crane maintenance. It is essential to submit to the mandatory compliance inspection, which is to be done from time to time after purchasing the equipment. These evaluations are designed to ensure that the crane meets the safety standards in the construction industry. It is highly advisable to keep service intervals and recommended maintenance routines, which should be carried out according to local regulations.
Always check the recommendations in the Occupational Health and Safety databases. It is good to note that one must carry out a fundamental examination after the installation of the new equipment or after performing modifications. In some nations, regulations involve the use of a third party.
Most vendors have certified inspectors who offer a precise evaluation of the condition of your equipment. They assess risks, spot improvement opportunities and offer recommendations. The assessment checklist includes checking for noticeable damages such as wire ropes, crane hooks, and outriggers. Checking the machine condition such as control, brakes, and warning signs and examining and checking the area of operation
3. Preventative EOT crane maintenance
These are not necessarily mandated by the law or the manufacturers'. These are crane care and servicing practices that are carried out in compliance with the exact machinery requirements. This type of crane maintenance generally entails evaluating the features of the machines that are not operating to the mandatory levels.
Cranes require both electrical and structural maintenance. Expert visual checks must be carried out daily. An excellent electrical engineer must be available to check and adjust the sophisticated electrical components such as weight and movement sensors vital to safe usage.
Therefore, proper crane maintenance is a must if you want to avoid the crane breakdown and ensure it has a longer life. A well-maintained crane can work for many years and is an excellent investment for the business.
It is highly recommended to consider the availability and lead times for replacement spare parts needed for maintenance before purchasing any crane. The three key questions to ask are:
How much are the spare parts?
When can I have them? (i.e. How long will they take to arrive on-site? The lead time can be several months in the case of overseas-based crane manufacturers.)
Is there any qualified representative nearby to carry out the maintenance?
This last question is essential if the crane is to be installed at a remote location.
Education and knowledge are critical factors in maintaining the cranes. Daily maintenance is essential. It is not costly and not very difficult, but still, some people don't do it. And then, after a while, they wonder why the crane is not functioning anymore. So that was all about EOT crane maintenance UAE.
Cranes are usually built to be durable and long-lasting to deal with their daily applications' wear and tear. But when companies' industrial operational needs change, sometimes the cranes also need instant updating and refurbishment.
In such situations, crane refurbishment or crane modernization work can be undertaken to give your existing machinery a new lease of life. This is indeed a more cost-effective way for businesses to meet their goals than ordering a brand-new crane. Let's Discuss EOT Crane Refurbishment UAE.
EOT Crane Refurbishment UAE: why are crane refurbishment and modernization important
At TechnomaxME we offer crane refurbishment and modernization support for all common types of cranes, including jibs, overhead cranes, gantries, and monorails. Our expertise is not just limited to crane production; we can also refurbish other manufacturers' systems.
We offer Crane Repair and Maintenance Support Services for a host of industries. Our effective maintenance and refurbishment services allow our users the easy and hassle-free usage of the Cranes. Supported by our highly skilled technicians, our services are acclaimed for high accuracy and speed. When it comes to maintenance services, our technicians and service engineers are not afraid of getting their hands dirty. Our repair and maintenance services include - crane Breakdown maintenance, Periodic Preventive Maintenance, Annual Maintenance Contracts or AMC, and Predictive maintenance.
We also undertake replacement of worn-out parts, improvement in existing design to reduce the need for frequent change of parts, LT wheel replacement, LT wheel alignment including its verticality and skew, Drive alignment, Replacement of Brake Drum and Brake liners, refurbishment of motors and gearboxes, replacement of wire rope and rope sheaves, replacement of hooks, rectification of CT rail level difference, Gantry Rail alignment and Gantry Rail replacement.
Maintenance Services for the Electrical System include the replacement of motor slip rings and carbon brushes, refurbishment of panels and replacement of worn-out parts such as contactors, cleaning of panels and resistance boxes, replacement of damaged cables and cable dressing, replacement of current collector/ shoe and setting of overload relays and limit switches.
EOT Crane Refurbishment UAE: How can TechnomaxME help in EOT crane refurbishment: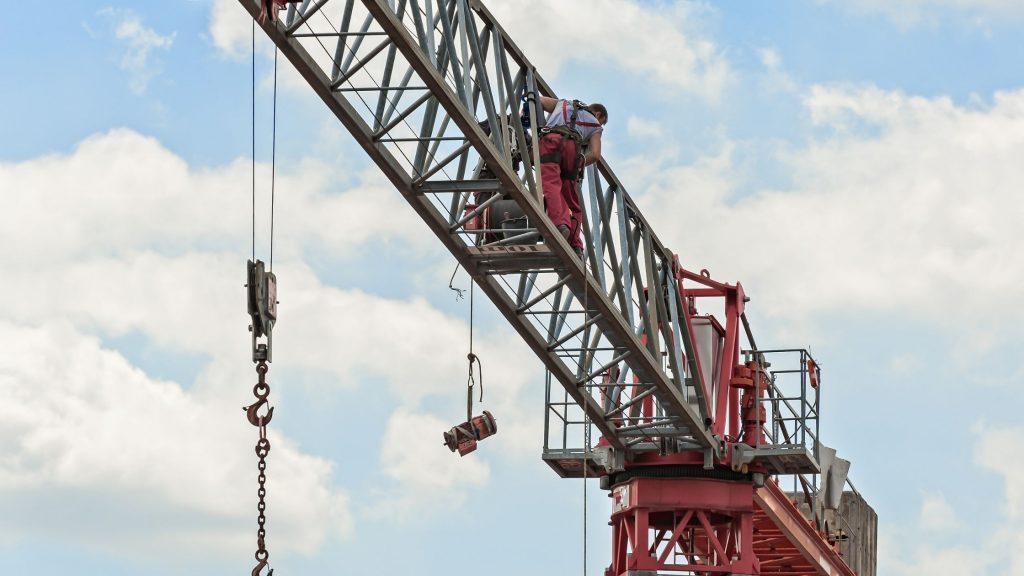 The first thing to consider while hiring crane maintenance services is whether to use a dedicated specialist or original equipment manufacturing services. A dedicated specialist will work on all types of complex heavy equipment with documented and certified repair.
When a customer contacts us about a refurbishment project, we need to ask them what their goal is. We want to know how long they wish to extend the crane's life and the type of work the equipment will be used for. Then we analyze the equipment's current condition and get as much information from the customer as possible to start developing a scope of work. It is also essential to establish the customer's budget, as it dictates what we can provide while still offering an attractive solution.
TechnomaxME also works remotely with the customer to save the cost of moving equipment to be repaired. It documents every part used and complies with Federal OSHA requirements.
Crane refurbishment services generally utilize their repair and refurbishing capabilities directly at the factories where new cranes are built. Most of the refurbishing work is conducted on trade-ins of older cranes when customers purchase new models. They accept any brand of the crane as a trade-in, and they are modeled before selling them. Though they will work for a crane that the customer intends to keep, their general goal is to support new and existing crane customers instead of capitalizing on the refurbished crane market.
Overhead cranes are essential in a variety of industrial settings because they increase productivity. The efficiency of a crane is determined by how well it is suited to particular tasks. Cranes are available in a variety of configurations to meet the needs of various applications. If you're looking for an overhead crane for industrial use, you'll want to make sure it's the right one. Cranes have come a long way since their inception. Understanding different types of overhead crane work is crucial.
What is an Overhead Crane?
An overhead crane is a type of lifting device used to transfer loads backward, forward, and side to side. It works in a specific area's overhead capacity. As a result, a crane may be used in either an open or enclosed space.
An end truck on an overhead moving crane attaches to a horizontal girder. The girder, in turn, supports a bridge beam that allows the crane to pass around. A house attached to the beam will shift in various directions depending on the situation.
Overhead cranes can be operated manually or remotely. The crane is powered by electricity or pneumatic control. Overhead moving cranes are designed to transport large loads. The crane's ability to move in the overhead room makes it ideal for a variety of applications. Industrial overhead cranes assist in the loading and unloading of goods in manufacturing plants. Below are the details of the types of overhead cranes.
Types of Overhead Cranes
In your material handling process, an overhead travelling crane can make a big difference. Cranes remove the need for people to move loads around the factory floor, which reduces workplace injuries. The aim of using a crane is to save money by reducing the amount of human labour required. It also increases efficiency because a crane can move loads more quickly.
Both of these advantages can be realized by selecting the appropriate crane for your needs. There are different types of overhead cranes to choose from.
Bridge Cranes
Bridge cranes are one of the most popular types of overhead cranes in the market. A bridge crane has two overhead runway beams that are connected to the building's support system. This crane is available in single and double girder configurations. A double-girder bridge crane has about the same strength as a single-girder bridge crane. On the other hand, a double girder crane can lift a load higher than a single girder crane.
Single Girder vs Double Girder Bridge Cranes
A single girder or double girder is a type of overhead crane that which configuration is available for an overhead bridge crane. A bridge girder, also known as a beam, is the structural support that allows the trolley and hoist to travel from side to side along the bridge. Before lifting or lowering a load, the trolley is used to precisely place the hoist. Click here to know more.
Both single and double-girder cranes are solid and durable to some extent. The most significant difference between the two is hook height, or how high your hoist can rise off the ground. Since the hoist is mounted on top of the girders rather than below them, a double girder crane may have more hook height. A double-girder or single-girder configuration might be the better choice in some situations.
Gantry Cranes
When it comes to types of overhead cranes, the girder in a gantry crane sits on legs rather than being suspended on a support beam. The legs can be installed either underground or on top of the ground. Since the girder does not need to attach to a building's support system, gantry cranes are ideal for outdoor use. A gantry is the type of device to use in a shipyard if you need a crane. Click here to know more.
Monorail Cranes
A monorail crane is a type of overhead crane that is distinct from the others and lacks a girder. The hoist is moved by a trolley attached to an I-beam on the crane. The load can travel in a straight line with a regular monorail crane, but the rails can be customised to suit the application. Monorail Overhead cranes are ideal for assembly and production lines.
Jib Cranes
A jib crane is a type of overhead crane that does not have a runway system; instead, it attaches to a wall and extends its boom over the coverage area. These overhead cranes can also be freestanding, which means each structure has its own support column. This crane swings from 180o to 360o in a circular motion. A jib crane can lift loads of up to several tonnes despite its small footprint.
Workstation Cranes
A workstation crane is a type of overhead crane that is designed for use in areas where space is limited. It's a straightforward build that can lift anything from 150 pounds to 2 tonnes. Overhead cranes for workstations are ideal for routine tasks such as carrying packaged boxes in a warehouse. They're made to be comfortable to use on a daily basis.
---