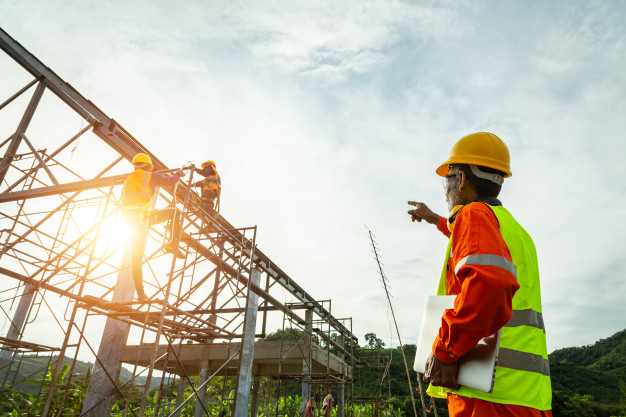 Crane Maintenance Services
Technomax is a professional crane maintenance service provider dedicated to providing a complete aftersales service for various material handling equipment and systems. Technomax was established to offer a hassle-free crane ownership experience to all customers.
Best Crane Maintenance Services in UAE
Overhead bridge cranes are generally used in various production facilities for material development in a manufacturing plant or yard. At Technomax, we are glad to be perceived as UAE's driving overhead EOT crane maintenance service provider in UAE. Our overhead traveling crane arrangements are intended to lift and lower loads for some applications crossing various industries. Our accomplished group strives to guarantee that all your crane and heavy lifting prerequisites are met, directly from the idea advancement, application designing, engineering, assembling, installing, and after-sales administration.
Besides being a specific overhead crane maintenance service in UAE, Technomax also produces and supplies transfer trolleys, monorail frameworks, and X-Y rail according to client prerequisites. For any task that we embrace at Technomax, we are focused on delivering an extraordinary lifting arrangement that is protected, reliable, and equipped to improve the client's proficiency.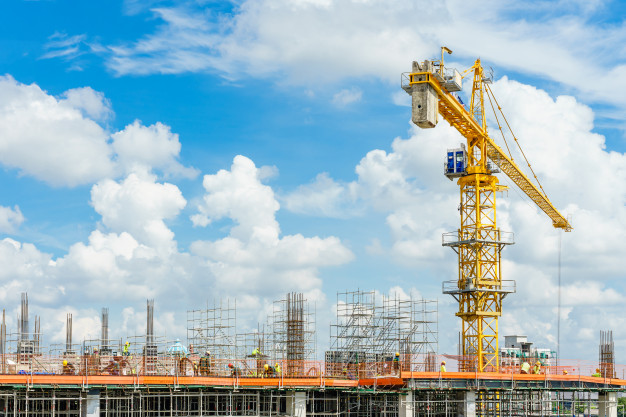 Specialized expertise engaged with technology
Technomax is a group of more than 200 experts with top-to-bottom information on different materials, taking care of various hardware pieces, and one of the best crane maintenance services in the UAE. While delivering service to various clients, the group has likewise carefully accumulated information on more than 35000 cranes of various makes, changing it into a huge Knowledge Bank'. 
Quickest turnaround time – that is our responsibility 
We are the solitary organization in this domain to guarantee a goal responsibility of 48 hours of crane maintenance service in UAE. Our clients experience 24×7 fitness of their equipment with the effective support of our group. In the event of a hardware disappointment, our capacity to analyze the issues effectively and rapidly causes us to guarantee that the downtime is kept to a minimum. Our all-around laid cycles, inventory stock of extras, great coordination, and huge group all help our commitment to guarantee your gear's highest uptime.
Crane Maintenance Services we provide
How Technomax is the best crane maintenance service provider in the UAE
Technomax fulfills their customers' growing needs with the help of far as master specialized information, fast assistance accessibility for issues requiring quick consideration, repairs, and upkeep of cutting-edge EOT cranes. We give crane-fix benefits that incorporate preventive support upkeep answers to the total get-together. It thus guarantees that unexpected breakdowns don't occur. 
You can depend on us for the ideal and exact assistance of your essential venture.
Reliability and Crane Maintenance Services in UAE are essential for our regular day-to-day investment.
Remembering this, we assume the liability of keeping up the customer's material dealing with equipment and machinery via a Preventive maintenance contract pointed toward forestalling breakdowns and hardware disappointments before they happen. 
We give our specialized experts and prepared human resources for the erection, overhauling, revamping, and destroying administrations for your whole scope of hefty designing material dealing with and moving hardware. 
We at Technomax manufacture and service a wide range of EOT and HOT cranes like single girder EOT cranes, mobile gantry cranes, gantry cranes, monorail cranes, goliath cranes, jib cranes, and great lifts. So you can depend on us for different dimensions and offer crane maintenance service in the UAE. 
You can bet on us for your essential change planning and shutdown tasks since we generally keep a stock of extra parts and hold the workforce for guaranteed activity.
At Technomax, one can call us anytime for our 24/7 breakdown service. You always get an assured break-free functionality of your crane by opting for our crane maintenance service in UAE and upkeep solutions.
Technomax- Provides authentic crane maintenance services in UAE
Technomax provides specialized maintenance services and all types of spare parts for overhead cranes, hoists, and industrial products. The objective at Technomax is to improve the safety and productivity of our customers' operations by successfully transforming the delivery of maintenance services. Some of the Industrial companies are talking about digitalization and the Internet of Things (IoT) across the globe. Technomax Service is not just talking about IoT.
We have already implemented it in our system to transfer the delivery of maintenance services in every aspect of our everyday operation.  Our customers expect transparency and speed from us. We do this through our digital ecosystem, including our Technomax customer portal, our 24*7 customer support, and global enterprise platforms.
Minimize unplanned downtime with a preventive maintenance program

We offer different kinds of Service Programs, ranging from on-demand service to full-scope outsourcing. Our program has been designed to improve equipment safety and productivity through the systematic application of preventive maintenance inspections, compliance inspections wherever applicable, followed by routine maintenance and Remote Monitoring. If you are looking for on-demand services in UAE, inspections, or even full-scope outsourcing in UAE, we offer all types of Crane Maintenance Services in the UAE
COMPLETE Comprehensive Maintenance and Operations Program

We are at Technomax designed to accommodate customers who would like to outsource their equipment maintenance and operation. As we know, Cranes are some devices, which is equipped with hoist ropes, wire ropes or chains, and sheaves, that can be used both to lift as well as lower the required materials and to move them. They are built with strength to guarantee extended quality performance, and if neglected, they will break down.
Cranes are devices that need to be carefully monitored and maintained by experts to remain safe for their proper working. Generally, there are some important elements when it comes to crane maintenance that Technomax considers while providing Crane Maintenance Services in UAE It is very important to understand these elements of maintenance even before buying it.
General routine maintenance has its own importance in controlling the changes in the components of the crane, and as there is always an element of risk when lifting and moving a heavy load, by conducting comprehensive scheduled and routine maintenance, you will be able to solve potential problems and find solutions. So as to maintain the crane properly, one must continuously restore each component to its original state to avoid the breakdown of the system.
Process of Crane Maintenance Services

The Maintenance tasks involve lubrication of moving parts, changing of oils or filters, and adjustment or alignment of components. This is done to keep the device running safely, but routine maintenance should be done by trained personnel to ensure proper maintenance.
This system is designed to ensure safety and regulatory measures because Cranes are heavy-duty equipment that can pose a great hazard, especially in ongoing construction sites; hence, constant servicing and maintenance are very important in these delicate situations. If such equipment fails to work properly, many people may get hurt, and numerous assets can sustain damages.
Inspections are a mandatory aspect of crane maintenance that is followed by us while providing unmatched Crane Maintenance Services in UAE  It is very important to do the mandatory compliance inspection from time to time after the purchase of the equipment. Our evaluations are designed to ensure that the crane meets the safety standards in the construction industry.
It is highly advisable to keep service intervals and recommended maintenance routines, which should be carried out as per the local regulations. Always check the recommendations in the Occupational Health and Safety databases of your company. It is important to note that one is obligated to carry out a key examination after the installation of the new equipment or after performing modifications.
Risk-Free Crane Maintenance services

The inspectors assess risks, spot improvement opportunities and offer recommendations as per the crane working conditions. Some of the assessment checklists include checking for noticeable damages such as wire ropes, crane hooks, outriggers, brakes, and warning signs, and examining and checking the area of operation. Similarly, periodical lab tests of oil samples of critical components like engines, and gearboxes, along with some critical components, are conducted with the goal of assessing their health condition and taking proactive corrective measures. One should record all the problems clearly in the maintenance logbook. Follow the company requirements and the manufacturer's manuals. The minimum maintenance checklist includes but is not limited to inspecting for wire rope, crane structure and accessories, hydraulic systems, control mechanisms, and monitoring devices. Preventative crane maintenance systems are not necessarily mandated by the law. Mostly, these are the good crane care, and servicing practices that are carried out in compliance with the exact machinery requirements as the cranes/industrial crane requires both electrical and structural maintenance. Timely expert visual checks must be carried out daily.
Advantages of Crane Maintenance services in UAE with Technomax:
Better overall crane maintenance
Increase crane lifespan
Detect maintenance issues before a breakdown
Cost savings by doing early repairs
Technomax, a leading crane service provider with a team of seasoned, trained, and certified professionals in Abu Dhabi, ensures that your crane has the highest lifecycle value, thus minimizing operating costs. We maintain protection and have experience in all forms of cranes in crane construction and maintenance.
What do we do?
All types of cranes, including crane rail and monorail crane systems and EOT (Electrical Overhead Travelling) crane repair, are tested, installed, maintained, and serviced. We provide all types of crane maintenance services in Abu Dhabi.
Full, semi, portable, and flexible Gantry cranes for installation and maintenance
We do Crane Inspection, Crane Reliability Survey, Crane Refurbishment, and Crane Up-gradation services after proper checks and review. This will prolong the service life of your crane and increase efficiency and reliability.
Installation and servicing of the semi-goliath hybrid cranes.
Which one of those single-girder and double-girder cranes do you prefer? For both, we supply successful installation and maintenance services.
Cantilever beam cranes will be equipped with overall maintenance and assistance.
Gantry Rail Survey - Tests to avoid abnormal wear of wheel flanges for inappropriately aligned portals.
For all types of cranes, Technomax offers specialist C-Track rail festooning services.
Technomax is an expert in replacement and refurbishment for the Crane Busbar System.
For overhead cranes, we provide load testing services that are essential to ensuring worker's and the workplace's safety.
Technomax provides all types of cranes with expert and reliable installation, servicing, and updating services. Our services also include the commissioning of EOT cranes, and polar cranes, the installation of rope guide supply and wire rope supply, assembly and upgrading the control panel, refurbishment and replacement of the Crane Busbar system, crane maintenance services in Abu Dhabi, and many more.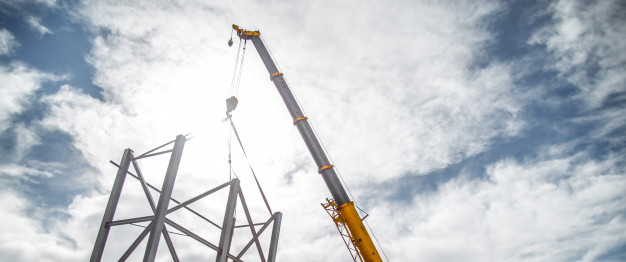 We provide crane repair services for repairs and maintenance of high-tech EOT cranes that include preventive maintenance and maintenance solutions for the complete assembly to meet our customers' growing requirements in terms of skilled technical expertise, and rapid service availability for problems that need immediate attention. This means no unforeseen breakdowns are present.
You can rely on us for your valuable investment's timely and precise service, your Cranes in Abu Dhabi.
Erection, Installation, and Commissioning of Cranes
We provide services for all electrical overhead travel (EOT) cranes, such as erection, installation, and commissioning. We got the job completed on time by drawing up a schedule for the erection and installation of the crane and following all the proper safety guidelines. For all the systems we introduce, we carry out sufficient research. Before it starts running, it is essential to check the machine to ensure the workers' safety and provide a reliable service. Our dedication and enthusiasm for what we do have made us the most successful provider of crane services that you can count on.
Crane Inspection, assessment and up-gradation
To identify any faults and plan the next maintenance cycle so that excessive downtime can be prevented, Technomax conducts proper crane inspections, crane reliability surveys, and crane condition assessments of the current crane system. For reducing downtime, increasing reliability in emergencies, and protection, routine inspections are crucial.
Proper inspection and assessment of the crane system will help you understand whether you need to update your system. Around 50 percent of the cost can be saved by updating the existing crane system instead of replacing it with a new one.
When it comes to crane upgrade services, a high-level understanding of crane designs and the ability to conduct reverse engineering with a high degree of precision and analytical skill are what make us the most sought-after brand.
Crane operations are a necessary component of any large-scale construction project. The lifting method can appear easy when working with a crane rental company. They set up the crane to move materials around the construction site. However, this relatively straightforward procedure is much more difficult to carry out than it seems. In industries like oil and gas, manufacturing, infrastructure, and demolition, hiring a crane service is necessary.
With time and constant use, the cranes become obsolete and less efficient and require time-to-time maintenance. Therefore, companies need to hire crane maintenance services very carefully to get the crane fixed in the right hands. 
Benefits of hiring crane maintenance services
Nothing is more frustrating than dealing with a crane failure in the middle of a construction project. Having to put your project on hold to get your crane serviced will cost you time, and money and cause unnecessary delays. But it is the need of the hour to do it as early as possible.
If you hire crane maintenance services you can avoid breakdowns and keep the workers safe and secure as they work. Preventing breakdowns will also enhance your site's productivity. When it comes to crane maintenance, it's critical to hire a dependable and trustworthy business.
Cranes are among the most commonly used heavy machinery on construction sites, moving building materials from one location to another and performing other tasks. That is why they must be in good working order. Regularly testing the crane has a range of advantages.
One of the most important reasons to check your crane regularly is to ensure its safety. Cranes can do a lot of harm if they break, but by having a licensed inspection team check out your crane and all of its parts regularly, you can avoid this. You'll be able to ensure that all of your staff and customers are kept as secure as possible.
Crane inspections are not only useful but they are also required by law. Cranes must be reviewed regularly by trained professionals, according to OSHA. There is an inspection plan that must be observed depending on how much a crane is used.
Cranes are used for various tasks on construction sites, including lifting heavy building materials and moving building parts and heavy machinery. Since they're used so much, they must work as well as possible. You will ensure that your crane is up to scratch and capable of handling all of those hefty loads by testing it regularly.
It's no surprise that cranes are an expensive investment, so safeguarding that asset is important. You can protect your investment by conducting routine inspections and ensuring that you meet the required conditions for your manufacturer's warranty.
A guide on how to hire crane maintenance services
Industrial equipment is expensive to rent or purchase. Nothing worthwhile is ever free! Your money is extremely valuable, and the last thing you want to do with it is waste it. Preparing your research ahead of time will save you a lot of time and aggravation later. Before you hire crane maintenance services, consider the following suggestions
Newer contractor services seem to be preferred over seasoned rivals in some markets. This may be due to a variety of reasons, including a willingness to help small businesses or bad customer service. Companies with years of experience are the most trustworthy choice if you choose to work with a reputable crane service with a good reputation. A well-established crane service provider typically possesses a range of key assets, including technical expertise and inventory support. In other words, you can rely on them to do a good job.
You may want to choose those contractors over others depending on the timetable. If you have a long-term project with a flexible schedule or a project that needs immediate service, testing the crane provider's availability is important. Keep in mind that not every business offers all types of services. Knowing which businesses will work with your schedule can help you keep your list of potentials short and focused.
This is maybe one of the most crucial suggestions we can make. Upon request, any firm with a good reputation should show you proof of insurance. No one wants to take the chance of dealing with someone who isn't completely covered by a reliable insurance company. Accidents do occur, and they can result in serious harm. Without insurance, the insurer will not be able to compensate you for the losses, and you will be responsible for them.
Every state has its own crane regulations, especially when it comes to open/public areas. Since cranes are so visible, local authorities are likely to ask to see the permits and credentials needed to complete the project. As a result, the crane service provider should be familiar with your area's local rules. They should also be able to provide assistance with the appropriate procedures. This ensures that the project is carried out in the most professional and secure way possible, helping you to escape fines and hazards.
If you're not sure what kind of crane you'll need, speak to a professional. Tell them what kind of project you have, and they can tell you what kind of crane will better suit your project. And, once you've had one opinion, seek out another. And then there was another. Do this many times to get a sense of what these numerous experts have to suggest. Renting a crane is also sufficient if you know a trained crane operator. And you'll end up saving a lot of money! Some businesses provide a crane operator in addition to the crane. Although this will add to the expense, you can be assured that the company will do a good job.
Crane operators must undergo varying levels of training depending on the organisation. On request, the contractor should be able to show you the credentials of their employees. Compare their credentials to those of other crane service providers after you've seen their credentials. This enables you to make the best decision possible on who you should entrust with your project.
Make sure the company inspects and manages the equipment on a regular basis to ensure crane operation safety. Routine maintenance checks should be recorded by every credible and reliable crane service. Take a look at the following. They will tell you if your money is being spent on a reliable, well-maintained computer capable of safely performing the tasks you need for your project.
Customer service is the primary criterion for nine out of ten Americans when determining whether or not to do business with a company. Many businesses neglect this, resulting in a loss of over $1.6 trillion in potential sales per year. Pay careful attention to how a crane supplier treats their customers when you're looking for one. This is true over the internet, online, and in person at their office building/headquarters.
To get the best offer, compare prices from different crane companies. The majority of crane service providers (including ourselves) will give you a free quote for your project. This ensures that you are not being taken advantage of. Bear in mind that better service generally comes at a cost. However, there are occasions when paying a higher price is well worth it!
Conclusion
Do your homework. Before agreeing to do business with a company, learn all there is to know about it. When the project goes smoothly and you get the best value for your money, you'll thank yourself later.
How to hire crane maintenance services?
If you are looking to hire crane maintenance services in UAE, you can avail of the services of Technomax. They specialize in all forms of crane hire and repair. They provide quality-assured Crane Maintenance Services to our customers, backed by a team of talented professionals.
Their entire service is highly regarded by our clients for its impeccable quality and long-lasting success. They provide all of our services in accordance with industry standards because we are a quality-conscious business. The crane that is being provided needs very little maintenance and offers trouble-free service.