Crane Maintenance Services in UAE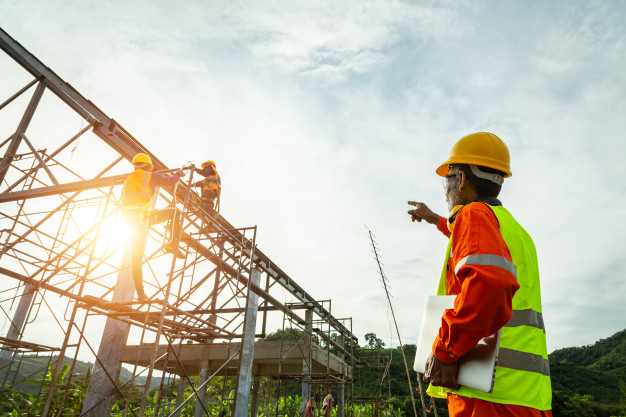 Technomax is a professional crane maintenance service provider dedicated to providing a complete aftersales service for various material handling equipment and systems. Technomax was established to offer a hassle-free crane ownership experience to all customers.
Best Crane Maintenance Services in UAE
Overhead bridge cranes are generally used in various production facilities for material development in a manufacturing plant or yard. At Technomax, we are glad to be perceived as UAE's driving overhead EOT crane maintenance service provider in UAE. Our overhead travelling crane arrangements are intended to lift and lower loads for some applications crossing various industries. Our accomplished group strives to guarantee that all your crane and heavy lifting prerequisites are met, directly from the idea advancement, application designing, engineering, assembling, installing, and after-sales administration.
Besides being a specific overhead crane maintenance services in UAE, Technomax also produces and supplies transfer trolleys, monorail frameworks, and X-Y rail according to client prerequisites. For any task that we embrace at Technomax, we are focused on delivering an extraordinary lifting arrangement that is protected, reliable, and equipped for improving the client's proficiency.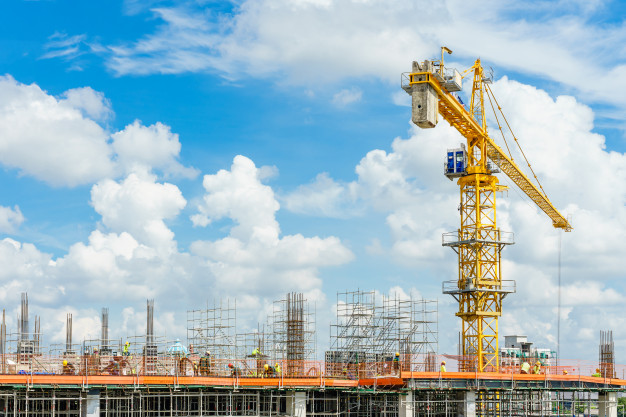 Specialized expertise engaged with technology.
Technomax is a group of more than 200 experts with top-to-bottom information on different material, taking care of various hardware pieces and one of the best crane maintenance services in the UAE. While delivering service to various clients, the group has likewise carefully accumulated information of more than 35000 cranes of various makes, changing it into a huge Knowledge Bank'.
Quickest turnaround time – that is our responsibility
We are the solitary organization in this domain to guarantee a goal responsibility of 48 hours of crane maintenance service in UAE. Our clients experience 24×7 fitness of their equipment with the effective support of our group. In the event of a hardware disappointment, our capacity to analyze the issues effectively and rapidly causes us to guarantee that the downtime is kept to a minimum. Our all-around laid cycles, inventory stock of extras, great coordinations, and the huge group all help our commitment to guarantee your gear's most high uptime.
Crane Maintenance Services in UAE we provide
How Technomax is the best crane maintenance service provider in UAE:
Technomax fulfils their customers' growing needs with the help of far as master specialized information, fast assistance accessibility for issues requiring quick consideration, repairs and upkeep of cutting-edge EOT cranes. We give crane fix benefits that incorporate preventive support upkeep answers to the total get together. It thus guarantees that unexpected breakdowns don't occur.
You can depend on us for the ideal and exact assistance of your essential venture.
Reliability and Crane Maintenance Services in UAE are essential for our regular day-to-day investment.
Remembering this, we assume the liability of keeping up the customer's material dealing with equipment and machinery via a Preventive maintenance contract pointed toward forestalling breakdowns and hardware disappointments before it happens.
We give our specialized experts and prepared human resources for erection, overhauling, revamping and destroying administrations for your whole scope of hefty designing material dealing with and moving hardware.
We at Technomax manufacture and service a wide range of EOT and HOT cranes like single girder EOT crane, mobile gantry crane, gantry crane, monorail crane, goliath crane, jib crane and great lifts. So you can depend on us for different dimensions and offer crane maintenance service in the UAE.
You can bet on us for your essential change planning and shut down tasks since we generally keep a stock of extra parts and held workforce for guaranteed activity.
At Technomax, one can call us anytime for our 24/7 breakdown service. You always get an assured break free functionality of your crane by opting for our crane maintenance service in UAE and upkeep solutions.
Technomax- Provides authentic crane maintenance services in UAE:
Technomax provides specialized maintenance services and all types of spare parts for overhead cranes, hoists and industrial products. The objective at Technomax is to improve the safety and productivity of our customers' operations by successfully transforming the delivery of maintenance services. Some of the Industrial companies are talking about digitalization and the Internet of Things (IoT) across the globe. Technomax Service is not just talking about IoT. We have already implemented it in our system to transfer the delivery of maintenance services in every aspect of our everyday operation. Our customers expect transparency and speed from us. We do this through our digital ecosystem, including our Technomax customer portal, our 24*7 customer support, global enterprise platforms.
Minimize unplanned downtime with a preventive maintenance program with the best Crane Maintenance Services in UAE:
We offer different kinds of Service Programs, ranging from on-demand service to full-scope outsourcing. Our program has been designed to improve equipment safety and productivity through the systematic application of preventive maintenance inspections, compliance inspections wherever applicable, followed by routine maintenance and Remote Monitoring. If you are looking for on-demand services in UAE, inspections or even full-scope outsourcing in UAE, we offer all types of Crane Maintenance Services in UAE
COMPLETE Comprehensive Maintenance and Operations Program for Crane Maintenance services in UAE:
We are at Technomax designed to accommodate customers who would like to outsource their equipment maintenance and operation. As we Know, Cranes are some device, which is equipped with a hoist rope, wire ropes or chains, and sheaves, that can be used both to lift as well as lower the required materials and to move them. They are built with strength to guarantee extended quality performance, and if neglected, they will break down. Cranes are the devices that need to be carefully monitored and maintained by experts to remain safe for their proper working. Generally, there are some important elements when it comes to crane maintenance which Technomax considers while providing Crane Maintenance Services in UAE It is very important to understand these elements of maintenance even before buying it. General routine maintenance has its own importance to control the changes in the components of the crane, and as there is always an element of risk when lifting and moving a heavy load, by conducting a comprehensive scheduled and routine maintenance, you will be able to solve potential problems and find solutions. So as to maintain the crane properly, one must continuously restore each component to its original state to avoid the breakdown of the system.
Process of Crane Maintenance Services in UAE:
The Maintenance tasks involve lubrication of moving parts, changing of oils or filters and adjustment or alignment of components. This is done to keep the device running safely, but routine maintenance should be done by trained personnel to ensure proper maintenance. This system is designed to ensure safety and regulatory measures because Cranes are heavy-duty equipment that can pose a great hazard, especially in ongoing construction sites; hence, constant servicing and maintenance are very important in these delicate situations. If such equipment fails to work properly, many people may get hurt, and numerous assets can sustain damages. Inspections are a mandatory aspect of crane maintenance that is followed by us while providing unmatched Crane Maintenance Services in UAE It is very important to do the mandatory compliance inspection from time to time after the purchase of the equipment. Our evaluations are designed to ensure that the crane meets the safety standards in the construction industry. It is highly advisable to keep service intervals and recommended maintenance routines, which should be carried out as per the local regulations. Always check the recommendations in the Occupational Health and Safety databases of your company. It is important to note that one is obligated to carry out key examination after installation of the new equipment or after performing modifications.
Risk-Free Crane Maintenance services in UAE:
The inspectors assess risks, spot improvement opportunities and offer recommendations as per the crane working condition. Some of the assessment checklists include checking of noticeable damages such as wire ropes, crane hook, outriggers, brakes, warning signs and examining and checking the area of operation. Similarly, periodical lab tests of oil samples of critical components like engines, gearboxes, along with some critical components, are conducted with the goal of assessing their health condition and taking proactive corrective measures. One should record all the problems clearly in the maintenance logbook. Follow the company requirements and the manufacturer's manuals. The minimum maintenance checklist includes but not limited to inspecting for wire rope, crane structure and accessories, hydraulic systems, control mechanisms, and monitoring devices. Preventative crane maintenance systems are not necessarily mandated by the law. Mostly, these are the good crane care, and servicing practices that are carried out in compliance with the exact machinery requirements as the cranes/industrial crane requires both electrical and structural maintenance. Timely expert visual checks must be carried out daily.
Advantages of Crane Maintenance services in UAE with Technomax:
Better overall crane maintenance
Increase crane lifespan
Detect maintenance issues before a breakdown
Cost savings by doing early repairs