Infrared Thermography in Condition Monitoring
---
Table of Contents
Meaning of Infrared Thermography
Practice of Infrared Thermography in Condition Monitoring
Benefits of Infrared Thermography in Condition Monitoring
Conclusion
Meaning of Infrared Thermography
Infrared Thermography is an example of Infrared imaging science. It is actually a process of using a thermal imager to detect radiation in the form of heat coming out from an object. It displays the image of temperature distribution, and these images are called Thermograms. With the help of Infrared Thermography, we can see the heat-producing objects that are not visible through the naked eye. A simple example of it is the night vision goggles to detect objects in the dark.
There are several applications of Infrared Thermography. Infrared Thermography in Condition Monitoring and preventive maintenance is very popular. A direct application of this process is used to detect whether the machine is running normally and if not then to detect the heat pattern within the machine, indicating inefficiency and defects. It is the best practice for the assets manager. This practice reduces the risk and gives more reliability in operations. This practice is used in a variety of industries and applications like:
Machine Condition Monitoring
Building Diagnostic like moisture, roof, and energy –loss inspections
Imaging of the medical field like peripheral vascular disease, thyroid abnormalities, metabolic, and inflammatory condition monitoring.
Law enforcement and security imaging.
Chemical imaging
Earth science imaging
Electrical system monitoring
Fluid system monitoring
Monitoring the electrical and mechanical conditions of a motor
Bearing inspections including abnormal bearing friction
Locating gas, liquids, and sludge levels.
Practice of Infrared Thermography in Condition Monitoring
This practice is used in predictive maintenance and Condition Monitoring. Today we will discuss the use of Infrared Thermography in Condition Monitoring. The concept of Infrared Thermography is a very important and valuable tool for condition monitoring and preventive maintenance. 
Infrared Thermography helps with checking bearings and belts, monitoring electrical rooms, energy audits looking for heat loss, fluid handling systems, water leakages, panel boards, rotating motor monitoring, boiler operations, and steam system monitoring. This is a practice that can detect the exact location of the fault in the machine or equipment. We can save energy, cost, time, repairs, and mishappenings that may occur due to destruction caused by heat radiations. If we are pre-prepared for the upcoming challenges, then the operations can be handled properly. Infrared Thermography is used in many industries for the optimization of the various factors of production.
Benefits of Infrared Thermography in Condition Monitoring
There are several benefits of Infrared Thermography, mentioned below are some of its benefits with respect to Condition Monitoring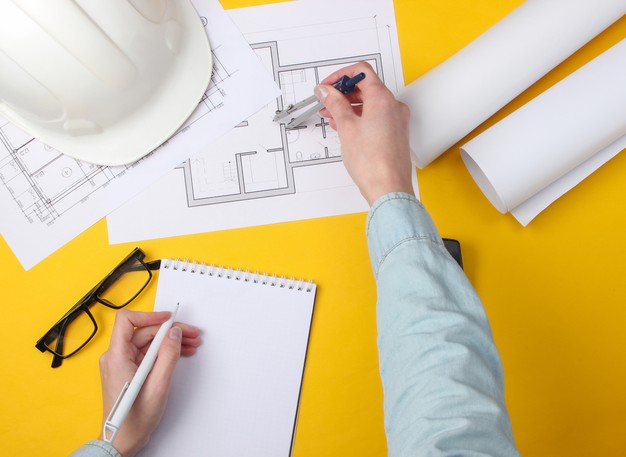 Can detect heat-related problems: Infrared Thermography saves the unexpected breakdowns that may occur, and hamper or obstruct productions, knock out power and even causes the fire. Infrared Thermography process detects the energy emitted from an object and detects heat-related issues before they become a disaster for all.
Easily detect thermal anomalies: Infrared Thermography detects the excessive heat that is created due to heavy loading, improper sized components use, load imbalance, or resistance due to poor connections.
Mechanical issues: Infrared Thermography detects the mechanical issues like improper lubricants, misalignment or another friction-related issue. Hence, this process of Thermography plays an important role to meet the upcoming challenges of the industrial and other sectors.
Cost reduction: Due to the use of the important tool that is Infrared Thermography; We can save the cost that may arise due to business interruptions caused by breakdown, downtime, electric fire, problems related to electrical and mechanical issues, etc. Hence it saves cost and time both, which will give a positive effect to the overall production unit. It also saves the money that is used in the repairs.
Minimize Unplanned Downtime: All process industries seek to minimize their unplanned downtime, not only because of the high direct cost but also because of the disruption that occurs, obstructs the production line, and finally adversely impacts the business. This new system of Infrared Thermography can, in many cases, detect changes in the health of machines well before failure, providing maintenance staff with a substantial time to schedule a time to schedule an inspection, to investigate, and if necessary rectify the problem.
Support ongoing reliability: Use of Infrared Thermography in different tasks that are used in the industries gives reliability in the industry's working and production processes. This process and therapy are safe for all the staff and the equipment.
Risk reduction: Overall risk is reduced because now the staff and management can pre-plan to rectify the problem by inspecting and investigating in advance with the aid of Infrared Thermography.
Conclusion
Infrared Thermography provides a myriad of benefits, including 24*7 remote monitoring, early warnings of potential (serious) failures, reduction in unplanned downtime, reduction the maintenance cost, support ongoing reliability and risk reduction with the fewer inspection at heights, confined and remote assets. It also makes a contribution to lowering the stress level of maintenance staff in process industries.
---