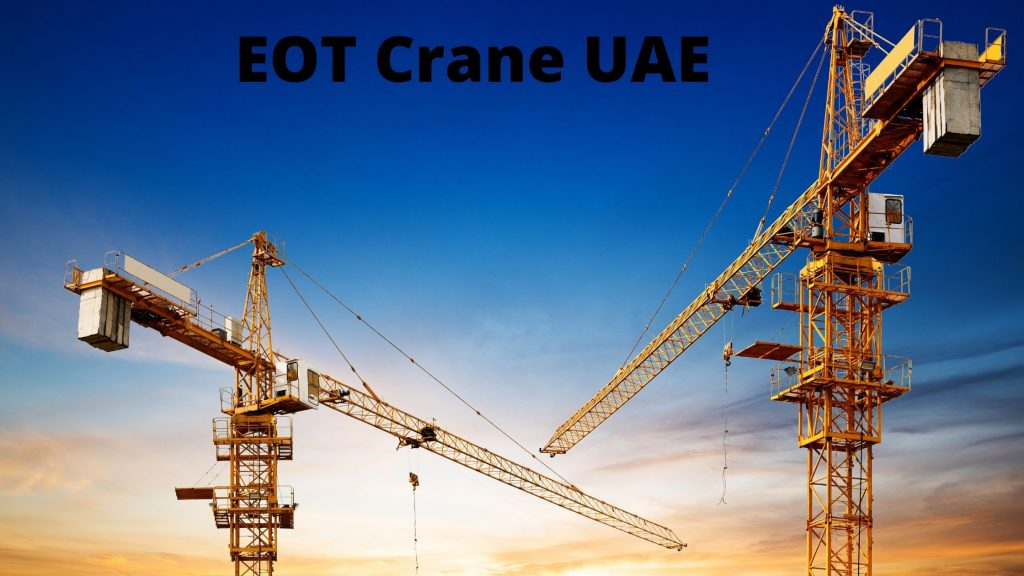 EOT Crane UAE: The concept
These cranes can lift both heavy and light-weight goods.
EOT Crane UAE: Types
1.Single Girder EOT Cranes 
The single girder EOT cranes are lighter than the double girder ones, and they have just one main bridge. They primarily are used for short period work, and they help lift light duty loads; to be precise, a single one can lift about 1 to 20 ton of load with the help of single girder EOT cranes. They are manufactured in both - the top running and the under running models.
2.Double Girder EOT Cranes 
Double Girder cranes are primarily used to lift extremely heavy weights. They are the most cost-effective option when compared with single girder cranes and are capable of lifting even heavier weights. They are also compatible with wide pans. They mainly have two main bridges, and this makes them robust and sturdy in nature.
EOT Crane UAE: How does it work?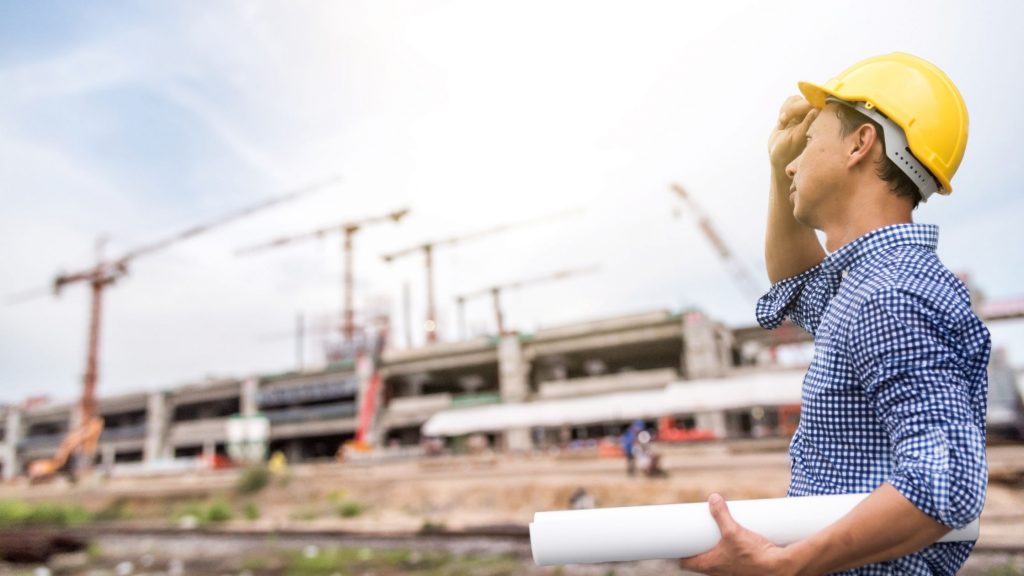 The EOT crane works by electricity, and it can be operated with the help of either the driver or the pendant (remote control). The crane is capable of lifting 500 tonnes within a span of 60 meters. The universal coupling mechanism has been incorporated in these cranes to facilitates both installation and adjustment. The instrument consists of only four active and driven wheels, and if the weight that has to be lifted is a lot more, then the wheel pressure is reduced. The articulated frame device will distribute it among the four wheels so that the importance doesn't pressurize only a particular spin.
EOT Crane UAE: WHICH CRANE SHOULD YOU CHOOSE – SINGLE GIRDER OR DOUBLE GIRDER
A common misconception is that double-girder cranes are more durable. As Per the industry standards (CMMA/DIN/FEM), both single and double girder cranes are equally rigid, solid and stable. This is only because single girder cranes use much stronger girders than thew double girder cranes. The significant difference between single girder and double girder cranes is the lifting height. Generally, the double girder cranes provide better lifting height. Single girder cranes are cost-efficient in many ways. Here only one cross girder is required, the trolley is more straightforward, the installation is faster, and the runway beams cost lesser due to the lighter crane dead weight. The building costs are also lower.
However, most importantly, not every crane can be a single girder crane. If the crane is more than 20 tons and the span is more than 30m, then a double girder crane is a better way to go.
EOT Crane UAE: How does Single Girder Cranes Work?
Single girder bridge cranes usually have a maximum span of up to 50 feet with a maximum lift up to 15 to 50 feet.
They can handle 1 to 15 tonnes with bridge speeds approaching a maximum of 200 feet per minute, and the trolley speeds up to nearly 100 fpm, and hoist speeds ranging from 10 to 60 fpm
They are the candidates for light to moderate service and are cost-effective for use as a standby (not so frequently used) crane.
Single girder cranes reduce total crane cost on crane components, runway structure and building.
EOT Crane UAE: How does Double Girder Cranes Work
Double girder cranes are much faster, with maximum bridge speeds and trolley speeds and hoist speeds approaching up to 350 fpm, 150 fpm, and 60 fpm, respectively.
They are helpful cranes for various usage levels ranging from infrequent, intermittent use to continuous severe service. They can lift up to 100 tons.
These can be utilized at a capacity where an extremely high hook lift is needed because the hook can be pulled up in between the girders.
They are also highly suited where the crane needs to be fitted with walkways, crane lights, cabs, magnet cable reels or some other special equipment.
EOT Crane UAE: The working principle
There are primarily three working movements of EOT Crane- crane hook up and down lifting, lateral trolley movement and the crane long travelling longitudinal motion.
The motor exhibits a high driving force of the hoisting mechanism. This transmits the power to the high-speed shaft end. The ring gear then transmits the driving force, and then with the help of the pulleys and wire ropes, and the crane hook is driven up and down. In the same way, the half gear coupling, joint, and compensation shaft, will help rotate trolley wheels.
EOT Crane UAE: Under running cranes
Under running or underslung cranes are distinguished because they are supported from the roof structure and the run on the bottom flange of runway girders. When running, cranes are typically available in standard capacities up to 10 tons (unique configurations up to 25 tons and over 90 feet spans). The underhung cranes offer excellent side approaches, tight headroom and can also be supported on runways hung from existing building members if done adequately.