Hoist Repairs And Refurbishment in Abu Dhabi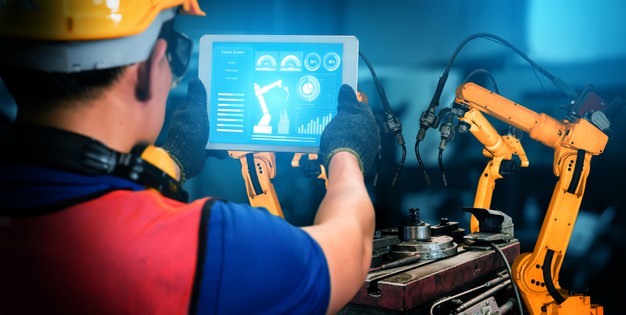 Technomax is a leading crane service provider offering excellent Hoist Repairs and Refurbishment in Abu Dhabi. It consists of knowledgeable, trained, and qualified professionals dealing with Hoists Repairs and Refurbishment in Abu Dhabi. We at Technomax ensure that your crane has the highest lifecycle value, thus minimizing operating costs. If you are looking for an experienced, skilled, and successful team for hoists repairs and refurbishment in Abu Dhabi, you can employ our services.
Best Hoist Repairs and Refurbishment in Abu Dhabi
Whether your hoists repairs and refurbishment are an emergency, planned or need an upgrade, Technomax will get your equipment up and running. We are aware that when your equipment doesn't run, your production will suffer. Our technicians will work with your schedule of operations and time constraints to meet your repair needs. Repair and refurbishment of cranes is an essential part of the support extended by manufacturers to their customers to derive the total cost of their machines' lives.
Planned Hoist repairs and Refurbishment
Planned hoist repairs and refurbishment in Abu Dhabi are scheduled following inspection and maintenance reports. The repair is optimally coordinated and planned according to your schedule. At Technomax, our technicians are equipped to perform a wide range of scheduled repairs, including repair, adjustment and replacement of any component or part of the equipment.
Preauthorized Hoist repairs and Refurbishment
Pre-authorized repairs provide a general authorization to perform corrective maintenance, up to a certain amount, to ensure that small repairs or adjustments are arranged and completed quickly and efficiently. They are usually conducted during an inspection or preventive maintenance visits. We may also respond to your on-call or emergency Hoists Repairs and Refurbishment needs in Abu Dhabi.
We do Crane Inspection, Crane Reliability Survey, Crane Refurbishment and Crane Upgrade Services after proper testing and analysis. This will increase the service life of your crane and increase productivity and reliability.
Crane Maintenance Services in Abu Dhabi
Why Technomax for Hoist Repairs and Refurbishment in Abu Dhabi?
Technomax Preventive Maintenance Management Crane Uptime and encourages you to spot issues from the outset. A cranes management contract with Technomax involves proactive assistance, regular inspections and certified extra parts and fixtures. We're going to get your lifting framework back ready for action quickly after a breakdown.
Updating the crane framework with the newest innovation will build execution and reliability. The combination of our engineering department and our field operations experience gives our clients unlimited opportunities for designed modernizations.

Our Condition Monitoring Services support proactive maintenance and production planning, thus reducing maintenance costs and downtime. By leveraging the experience, we have gained in condition monitoring and diagnostics, we ensure that you can make full use of the operating life of the technical components.
We have dedicated teams for product service and support, troubleshooting and the supply of spare parts to our customers. We have service centres across the country to minimize downtime for our machines. Our engineers are regularly trained and updated on machine parts and features.
We perform adequate research for all of the systems we implement. It is essential to test the device before it begins to work to ensure the safety of the workers and provide a successful service. Our dedication and enthusiasm for what we do have made us the preferred crane service provider you can count on.
Almost all our engineers have spent their careers in the hoist & crane industry and are available to aid in the field in the diagnosis and repair of hoists and bridge cranes. Technicians are qualified to fix standard electrical and mechanical components in industrial settings, including generators, drives, gearboxes, crane controls, end trucks and hoists up to 60 feet in height.
A high-level understanding of crane designs and the ability to perform reverse engineering with a high degree of accuracy and analytical capability is what makes us the most sought-after name when it comes to Hoists Repairs and Refurbishment in Abu Dhabi.