EOT Crane Installation and Maintenance in Abu Dhabi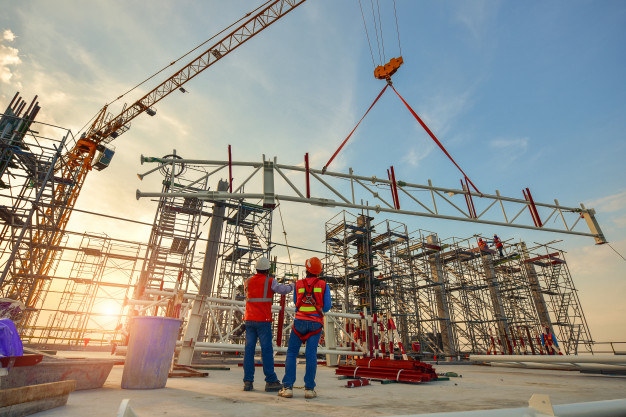 Technomax is a leading crane service provider offering excellent EOT Crane Installation and Maintenance services in Abu Dhabi. It consists of knowledgeable, trained, and qualified professionals dealing with EOT Crane Installation and Maintenance in Abu Dhabi. We at Technomax ensure that your crane has the highest lifecycle value, thus minimizing operating costs. If you are looking for an experienced, skilled, and successful team for EOT Crane Installation and Maintenance in Abu, you can employ our services.
EOT Crane Installation and Maintenance Services
Electric Overhead Crane is one of the most common types of crane. It is also known as bridge cranes, an overhead crane consisting of parallel runways with a travelling bridge spanning the gap. Typically, EOT cranes are powered by electricity.
Why Technomax?
To meet our customers' increasing requirements in terms of professional technical knowledge, rapid service availability for problems that require immediate attention, we provide crane repair services for repairs and maintenance of high-tech EOT cranes that include preventive maintenance and maintenance solutions for the complete assembly. This ensures there are no unexpected breakdowns.
For the timely and precise service of your valuable investment, your EOT Cranes in Abu Dhabi, you can rely on us.
Reliability and upkeep are part of our daily lives.
Keeping this in mind, we assume the responsibility of maintaining the customer's material handling equipment and machinery through a Preventive Maintenance Contract that aims to prevent equipment breakdowns and failures before they occur.
All types of EOT & HOT cranes are manufactured and serviced, such as single girder EOT crane, double girder EOT crane, portal crane, mobile portal crane, monorail crane, goliath crane, jib crane, and good lifts. So, for Turn Key Projects of different dimensions, you can depend on us.
As we always keep an inventory of spare parts and reserved workforce for immediate action, you can rely on us for your strategic modification design and shut down operations.
You can also call us for our "24/7 Break down" service at any time.
By opting for our EOT Crane Installation and Maintenance services and upkeep solutions, you can be assured of your EOT cranes' break free functionality.
Here's what we can offer you at Technomax concerning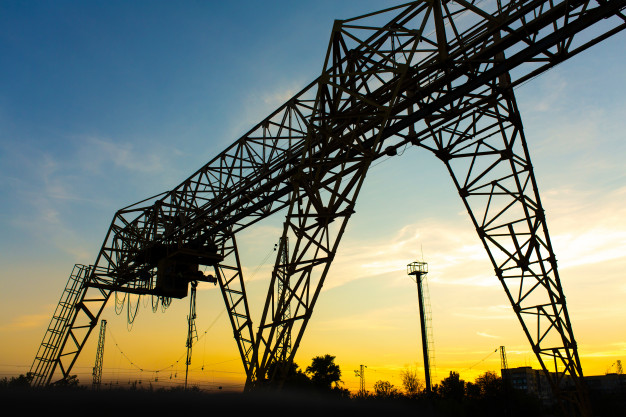 All types of cranes, including crane rail and monorail crane systems and EOT (Electrical Overhead Travelling) crane maintenance, are tested, installed, maintained and serviced.
Full, semi, portable, and adjustable Gantry crane installation and maintenance.
We do Crane Inspection, Crane Reliability Survey, Crane Refurbishment and Crane Up-gradation services after proper background checks and analysis. This will prolong the service life of your crane and increase efficiency and reliability.
Installation and servicing of the semi goliath hybrid cranes.
We provide efficient installation and maintenance services for both types of cranes, the single girder and the double girder cranes.
Gantry Rail Survey - Tests to avoid abnormal wear of wheel flanges for inappropriately aligned portals.
For all types of cranes, Technomax offers specialist C-Track rail festooning services.
Technomax is an expert in replacement and refurbishment specialist for the Crane Busbar System.
For overhead cranes, we provide load testing services that are essential to ensuring workers and the workplace's safety.
For any other kind of Crane Maintenance Services in Abu Dhabi
EOT Cranes Installation in Abu Dhabi
We provide services for all electrical overhead travel (EOT) cranes, such as erection, installation, and commissioning. We get the job completed on time by drawing up a schedule for the erection and structure of the crane and following all the proper safety guidelines. For all the systems we introduce, we carry out sufficient research. In order to ensure the safety of your employees and have a reliable operation, it is necessary to inspect the system before it starts to operate. Our commitment and passion for what we do have made us the preferred provider of crane services that you can count on.
EOT Cranes Maintenance in Abu Dhabi
Technomax performs proper EOT Crane inspection, Crane Reliability Survey, and Crane Condition Assessment of your existing crane system to detect any faults and schedule the next maintenance cycle so that unnecessary downtime can be avoided. Regular inspections are crucial for reducing downtime, increasing reliability in emergencies, and safety.
Proper inspection and evaluation of the crane system can help you understand whether your system needs to be upgraded. Upgrading the current crane system instead of replacing it with a new one can save about 50 per cent of the cost.
A high-level understanding of crane designs and the ability to perform reverse engineering with a high degree of accuracy and analytical capability is what makes us the most sought-after name when it comes to crane upgrade services.